Gaga's New Single 'Judas': Is Lady Gaga the Devil?
by Andy Neuenschwander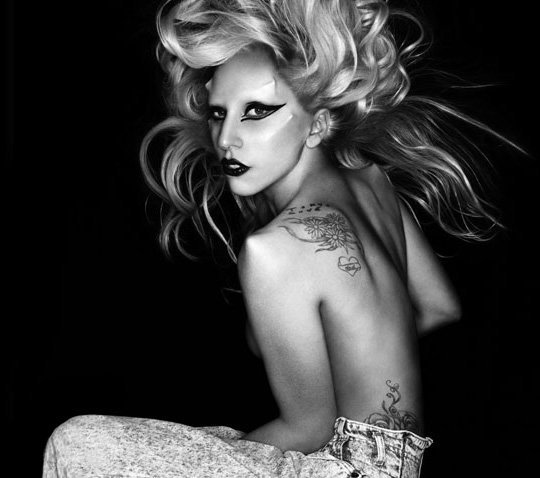 Love her or hate her, we can all agree on one thing about Lady Gaga: she certainly knows how to stay in the spotlight.
Our Lady of Gaga has released her new single, "Judas," and it already has Christian groups upset...even before the music video has dropped. In the song, Gaga sings about being "still in love with Judas," with lyrics like, "Jesus is my virtue, and Judas is the demon I cling to."
Bill Donahue, president of The Catholic League for Religious and Civil Rights, has already jumped on Lady Gaga for the new song: "This is a stunt," said Donahue, "Lady Gaga tries to continue to shock Catholics and Christians in general: she dresses as a nun... she swallows the rosary. She has now morphed into a caricature of herself."
In the music video, which has not been released yet but is due soon, Lady Gaga dresses as Mary Magdalene and actor Norman Reedus ("The Walking Dead," "Boondock Saints") stars as Judas.
Laurieann Gibson, Gaga's creative director who was behind the whole "Grammy egg" idea, said that a lot of consideration went into the video, and there were debates on different visions of the video. "I was like, 'Listen, I don't want lightning to strike me! I believe in the gospel and I'm not going there,'" said Gibson. "And it was amazing because to have that conversation about salvation, peace and the search for the truth in a room of non-believers and believers, to me, that was saying God is active in a big way."
So, Gibson and Gaga don't see any reason for anyone to be offended. But Donahue still disagrees.
"She is trying to rip off Christian idolatry to shore up her talentless, mundane and boring performances," Donahue said in his statement. "This isn't random, we are getting closer to Holy Week and Easter."
There are a lot of words you could use to describe Lady Gaga, but "mundane" isn't one of them.
He has a point with that last bit: it can't be an accident that Gaga's single called "Judas" which has a video featuring her as Mary Magdalene, is being released around Easter. But if the real point of the song is, as Gibson says, about fighting one's inner darkness and finding salvation, then isn't this the perfect time to release it?
My issue with the song isn't the message, it's that the thing sounds too much like "Bad Romance." Let's hear something new, Gaga! Give a listen to the audio of "Judas" and let us know what you think: