Watch Scary Movie 2
---
"No More Mercy. No More Shame. No More Sequels - Honest! - We Lied."
Scary Movie 2 is a comedy in which a group of students embark on a series of shenanigans after they are asked to participate in a sleep study and stay in an old mansion while their sleeping habits are observed. They quickly learn that the purpose for their presence in the mansion, also known as Hell House, is anything but what they were led to believe.
Upon their discovery of the real reason for their invitation to Hell House they learn the history behind the mysterious old mansion. Now that they know the truth they must survive their clumsy and often unintelligent foes.
Watch as this intrepid group of friends faces a series of impossible and ridiculous obstacles with skills that no human being would naturally posses while trying to understand the strange events that occur in Hell House and, more importantly, how they will survive the onslaught of supernatural events to come.
|
2001
|
1 hr 23 min
|

/

10
Cast

Studio

Director

Keenen Ivory Wayans

Language

English
Scary Movie 2 News
Tori Spelling, Dean McDermott May Soon Divorce
May 02, 2012 @ 10:08 am PST
|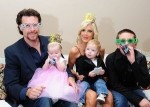 They've reportedly survived this three times. A fourth bullet dodged doesn't look likely. Sources say that a fourth baby on the way is the only thing keeping Dean McDermott with Tori Spelling. As she continually accuses him of cheating - none too ironic, that - those close with them speculate that McDermott will probably leave her once she has their latest child.
Read More

Miramax Films Coming to Hulu
June 02, 2011 @ 8:00 am PST
|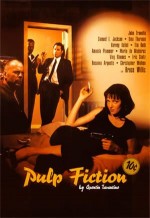 Today Miramax announced a streaming deal with Hulu as part of their $7.99/month Hulu Plus package, and is expected to post hundreds of their films as soon as today, "Pulp Fiction," "Swingers," "Chasing Amy," "The English Patient," "My Left Foot," "From Dusk 'Til Dawn," "Scary Movie 2," "The Piano" and more.
Read More


Watch Scary Movie 2 Trailer


Watch Scary Movie 2 Online - Watch online anytime anywhere: Stream, Buy, Rent
Scary Movie 2 is currently available to watch and stream, buy, rent on demand at iTunes online.