Watch High School Musical
---
"This School Rocks Like No Other!"
The 2006 popular musical film High School Musical was one of Disney's most successful teen films, which garnered a part 2 and 3 that was released in theaters. This film is lighthearted, romantic, and something most teens experience when in High School. This was one of the first films of highly known actors Zac Efron, Ashley Tisdale, and Vanessa Hudgens.
This film follows two teens Gabriella Montez and Troy Bolton, two completely different people in different cliques. Gabriella is the smart shy girl, while Troy is the popular basketball star. However, they have one thing in common, and that is the love of music. The two meet at a New Years Eve party where they were forced to sing a song together.
They exchange numbers, and Troy sees her in class, then calls her. They talk about among themselves and Gabriella tells him she just moved from New Mexico, but eventually they pause in front of the Winter's Musical audition sheet. This then scares Sharpay Evans (Ashely) who's the head of the drama club, as she is afraid Gabriella would want to audition. Sharpay then does a couple investigating and asks Taylor, the Decathlon captain to find out about her past academic achievements.
Meanwhile, Troy is a bit out of focused during basketball practice, as he's thinking too much about Gabriella and how he may like to sing more. Eventually, Troy and Gabriella go to the auditions, but are too late to audition. They windup helping the pianist Kelsi as she accidentally drop her things, and the two sing a song together. Ms. Darby overheard their amazing singing and gives them a callback.
Although the two enjoy singing, they are caught up with the reality of their cliques not being so happy with their singing. After the basketball and decathlon team find out about the two singing and practicing for the musical, they try to sabotage the entire thing. The teams eventually turn Gabriella and Troy against each other.
In the end, Troy and Gabriella sing a song at the musical where the entire school is there to watch them. Their parents are there watching them sing so amazingly and realize that what they do isn't what defines them. At first Gabriella is very shy, but Troy helps her and they sing an unforgettable number. In the end, everything turned out as they wanted and they still do what they enjoy doing, but have made singing a part of their lives.
|
2007
|
1 hr 38 min
|

/

10
Cast

Studio

Director

Kenny Ortega

Language

English
High School Musical News
'Dirty Dancing' Remake Coming Soon, Gets a 'High School' Director
August 09, 2011 @ 7:00 am PST
|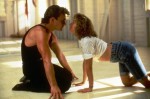 Love it, hate it, or feel completely neutral toward it, there's a "Dirty Dancing" remake on the horizon. The 80's dance-romance is due to get a re-imagining and as swift a release as possible, presumably to follow on the heels of the "Footloose" remake.
Read More

Vanessa Hudgens' Naked Pics Leak for the Third Time
March 16, 2011 @ 6:00 am PST
|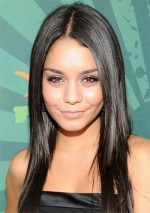 Vanessa Hudgens is getting worked up over naked pictures – again.
Fresh images from a previous released batch of naked pictures have surfaced of the 22-year old. The shots, which first hit the web in 2007, show Hudgens fully nude in provocative poses. In some shots, she is also allegedly kissing Zoey 101 Star Alexa Nikolas.
According to PopEater, critics note that the photos have a strange knack for timing: they only seem to come out when Hudgens is promoting an upcoming movie.
Read More

Counting Down: The Fine 9, Hollywood's Hottest Bachelors of 2011
May 12, 2011 @ 1:30 pm PST
|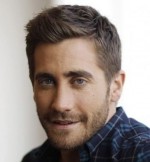 The weather is getting hotter and so, it seems, are the hunks in Hollywood. Just in time for Summer I'm counting down the hottest hunks of 2011. Some of these dudes are recently single and you may not even know that they're on the market. Well ladies, it's official, they are. Enjoy!
Read More


Watch High School Musical Trailer


Watch High School Musical Online - Watch online anytime anywhere: Stream, Buy, Rent
High School Musical is currently available to watch and stream, buy, rent on demand at Google Play online.